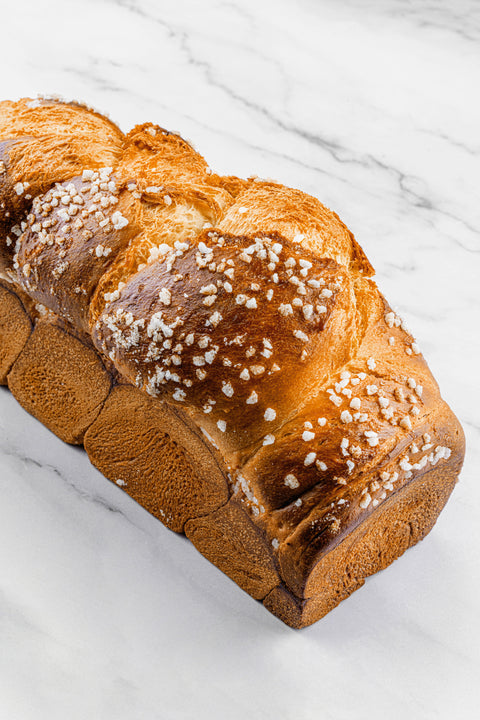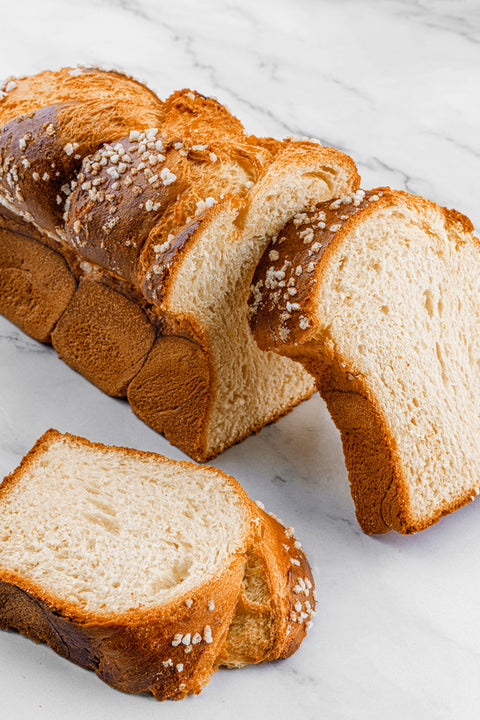 Laura Bakery & Cafe
Brioche
Indulge in the sumptuous taste of Laura Bakery's Sugar Brioche Braid Loaf, a classic French pastry crafted with care in our home bakery. This soft and buttery delight is a testament to artisanal baking, offering a taste of tradition right at your table. Each bite of Laura Bakery's Sugar Brioche Braid Loaf is a journey into the heart of French culinary excellence, with a rich, golden crust and a tender, melt-in-your-mouth interior.
This sugar brioche braid loaf is rich and buttery, with subtle sugar pearls for the ultimate experience. Savor our Brioche as part of a decadent breakfast, elevate your brunch with its sweet elegance, or transform it into delightful French toast. As a versatile pastry, Laura Bakery's Brioche is the perfect canvas for culinary creativity. Experience the comfort and sophistication of this timeless favorite, freshly baked in the heart of our home bakery.
Serving Size: 8 pax.