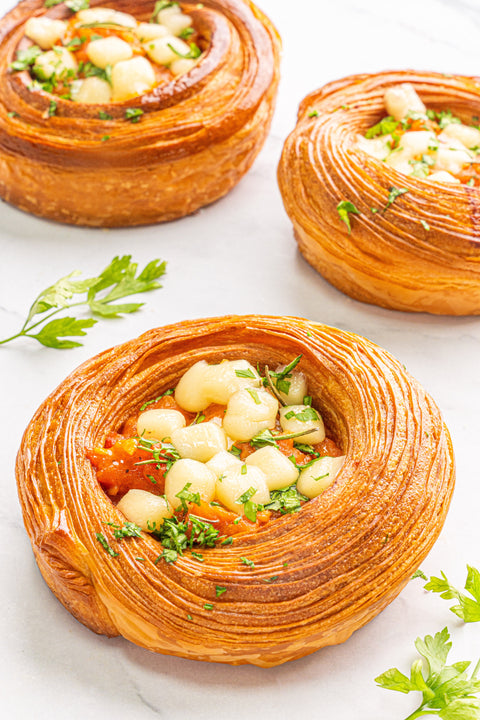 Laura Bakery & Cafe
Pizza tomato Danish
A savory delight with our Pizza Tomato Danish, a unique creation that reflects the artisanal excellence of Laura's Home Bakery. This delectable pastry combines the savory goodness of pizza and the flakiness of Danish, featuring a harmonious blend of flavorful tomato sauce, cheese, and tender pastry layers.
Experience the savory joy of indulging in this treat, suitable for brunch, snacks, or anytime you desire a savory twist on a classic pastry. Laura's Home Bakery is dedicated to crafting memorable savory moments with the finest ingredients and timeless techniques. Our Pizza Tomato Danish promises a taste of artisanal and flavorful delight in every bite.
Savor the savory goodness and creativity of our Pizza Tomato Danish, where Laura's Home Bakery redefines artisanal and flavorful pastries.