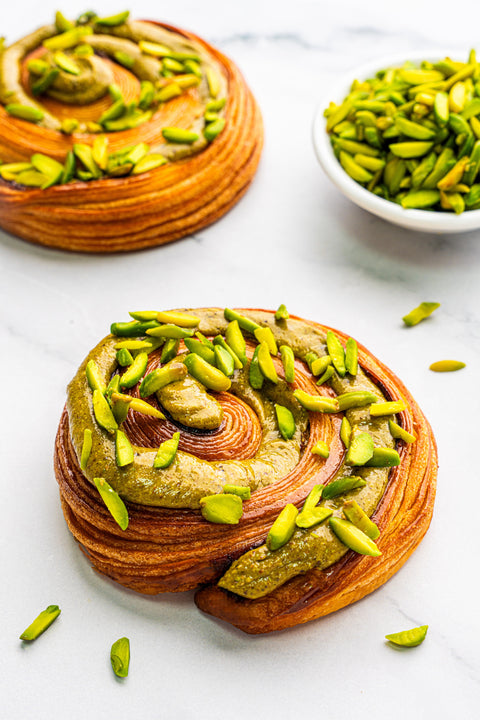 Laura Bakery & Cafe
Pistachio rolls
A delectable pastry featuring a luscious pistachio roll filled with a delightful combination of almond praline and pistachio, creating a harmonious blend of nutty flavors.
Experience the nut-infused joy of indulging in these treats, perfect for elevating any moment, from morning snacks to elegant gatherings. Laura's Home Bakery is committed to crafting memorable pastry moments with the finest ingredients and timeless techniques. Our Pistachio Rolls promise a taste of nutty delight and artisanal perfection in every bite.
Savor the elegance and nutty richness of our Pistachio Rolls, where Laura's Home Bakery redefines artisanal and flavorful pastries.