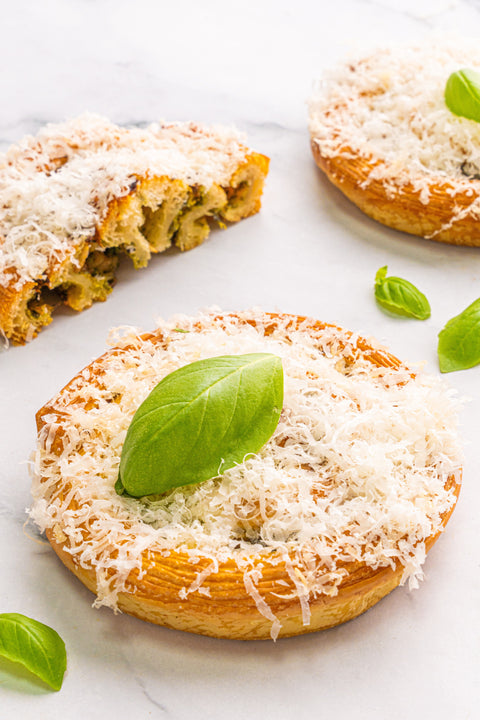 Laura Bakery & Cafe
Pesto parmesan roll
Savor the gourmet pleasure of our Pesto Parmesan Roll, a savory delight that showcases the artisanal excellence of Laura's Home Bakery. This roll features a soft, airy interior swirled with aromatic pesto and sprinkled with premium Parmesan cheese, creating a symphony of flavors that elevates your savory cravings.
Our Pesto Parmesan Roll is a versatile delight, perfect as a side for meals or as a standalone treat. Crafted with care and the finest ingredients, it reflects our commitment to crafting memorable savory moments in our home bakery. Whether you're enjoying it with a soup, salad, or on its own, this roll promises a gourmet taste experience that's both fresh and artisanal.
Discover the culinary artistry of our Pesto Parmesan Roll, a savory masterpiece by Laura's Home Bakery, your trusted source for savory artisan delicacies.