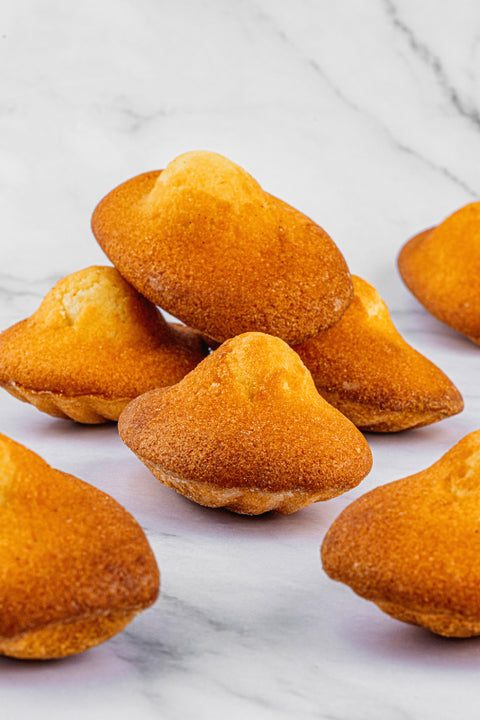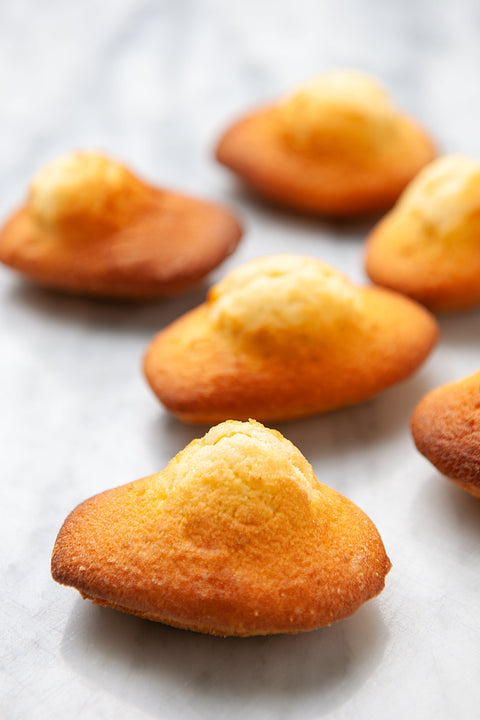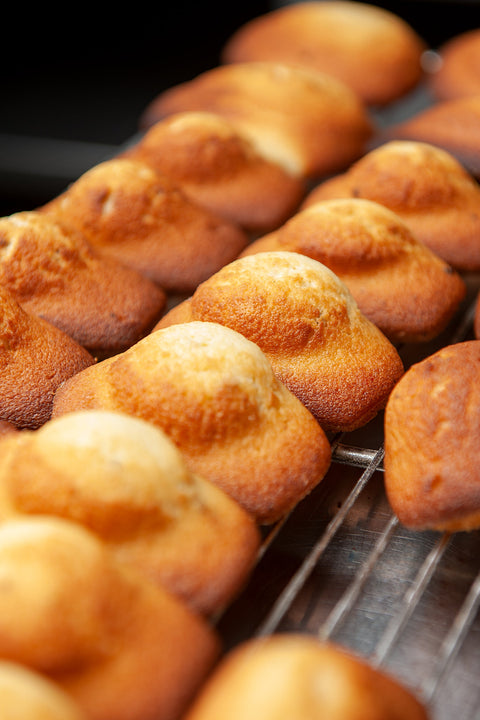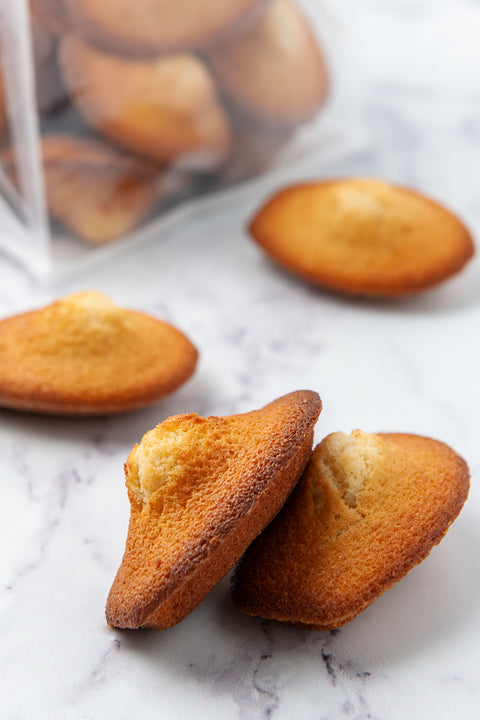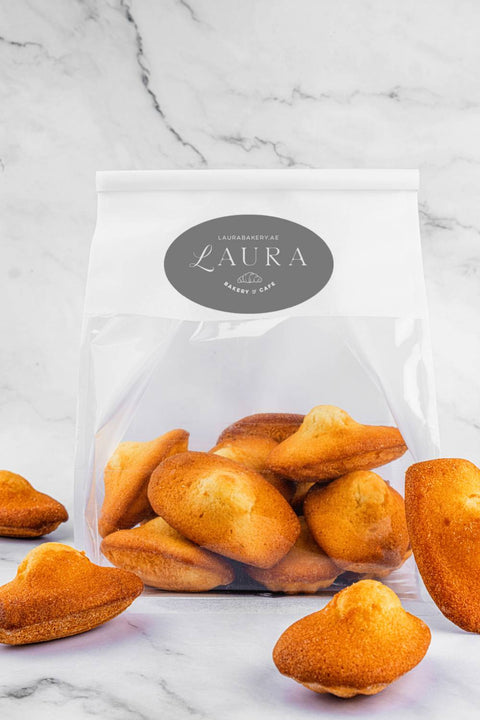 Laura Bakery & Cafe
Madeleines
These dainty and delicate French sponge cakes will melt in your mouth.
Madeleines, delicate French treats that embody the artisanal excellence of Laura's Home Bakery. These petite, shell-shaped delights feature a tender crumb and a hint of citrus zest, creating a symphony of fresh and artisanal flavors reminiscent of a French bakery.
Our Madeleines are perfect for any moment, from elegant gatherings to everyday indulgence. Crafted with care and the finest ingredients, they reflect our commitment to creating memorable sweet moments in our home bakery. Whether you're savoring them solo or sharing them with loved ones, these Madeleines promise an exquisite taste experience.
Delight in the elegant perfection of our Madeleines, sweet creations by Laura's Home Bakery, your go-to destination for fresh and artisanal pastries.

Serving Size: 12 pcs