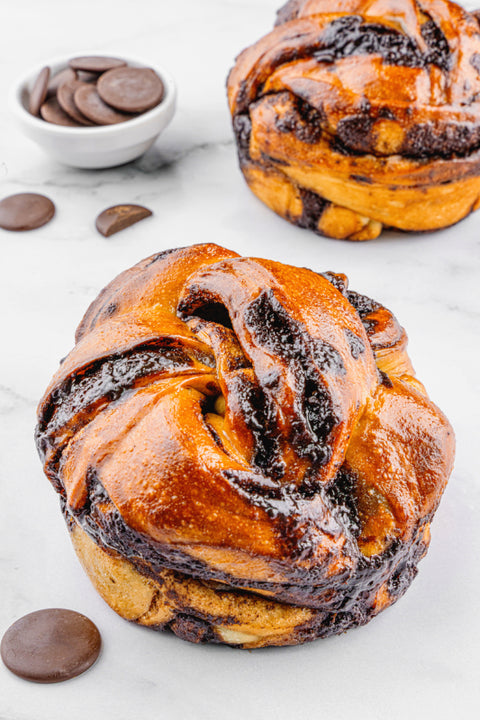 Laura Bakery & Cafe
Chocolate Babka
Indulge in the heavenly layers of our Chocolate Babka, a sweet creation that reflects the artistry of Laura Bakery. Each bite of this rich, twisted pastry is a journey through a labyrinth of chocolate swirls, expertly crafted to perfection.
Our Chocolate Babka is the ideal companion for your morning coffee or an afternoon treat. Made with love and care, it embodies the essence of our bakery's dedication to exquisite sweetness. Whether you enjoy it as a breakfast indulgence or a delightful dessert, this babka promises a symphony of flavors and textures.
Experience the mouthwatering allure of our Chocolate Babka, a sweet masterpiece from Laura Bakery, your destination for irresistible confections.